Vertas Group Limited has signed a major deal with West Suffolk College to increase apprenticeship roles. Vertas currently offer work placements and apprenticeship opportunities but want to boost numbers over the coming year.
West Suffolk College is one of the country's leading further education and apprenticeship providers.
For Vertas, the deal with West Suffolk College means it will expand its offer alongside the catering and hospitality programmes to include accounts, business, finance and marketing. In addition to apprenticeships, the partnership will also see more work experience opportunities created for students and the community. Vertas are keen to work on charity campaigns with West Suffolk College, having previously supported environmental schemes, Children in Need and a link up with Combat2Coffee at the One Sixth Form College.
Head of People at the Vertas Group, Aaron Hughes, said: "We want to work more closely with West Suffolk College and the Eastern Colleges Group to increase our apprenticeship activities. We want to help open everyone's eyes to what apprenticeships are now – they are certainly very different to ten years ago. They are all about upskilling and improving individuals as well as bringing new talent into your business."
Natasha Hill is the Organisational Business Partner for the Vertas Group and she is keen to shine a light on apprenticeships this year. She said: "This year, we are looking to promote the impact apprenticeships can have within our businesses and across Suffolk and how they can truly make a difference by developing careers."
Nikos Savvas, CEO of the Eastern Colleges Group (which includes West Suffolk College, Abbeygate Sixth Form and One Sixth Form), said: "As one of the country's leading apprenticeship providers we continue to grow apprenticeships at all levels across a huge range of sectors. From accountancy to advanced manufacturing, hairdressing to hospitality, childcare to carpentry – 90% of our apprentices will remain in employment or progress to further training. We package these employer partnerships with proactive personal development programmes to build the character strengths for success – such as resilience, respect and optimism."
Phil Stittle is the Executive Director of Business Development at West Suffolk College. He said: "Vertas is a really strong company with great values and a desire to be successful – and these are the values we share at West Suffolk College. We are very grateful for their support and delighted to have signed these deals."
"This partnership is another shot in the arm to our already huge portfolio of employers that we collaborate with to give students the best high quality training and experience. We currently work with over a thousand businesses – from one man bands to multi-national companies – so my message to others is come and work with us so that together we can shape future careers."
Explore an opportunity with Vertas on our careers page, here.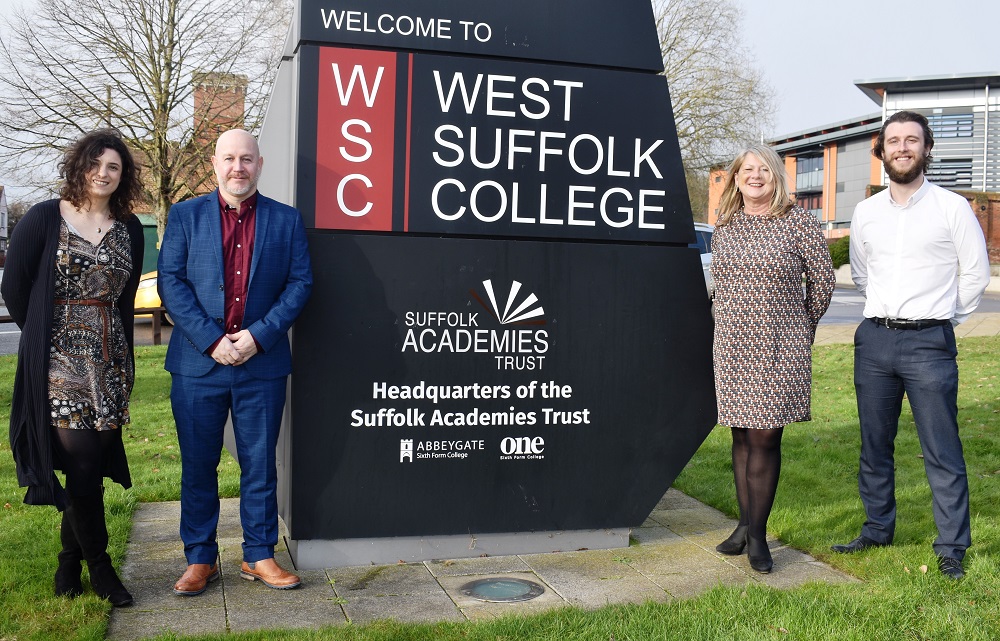 Photo credit: West Suffolk College
Press enquiries
For all press and media related enquiries please contact
Beth Wade
Beth.Wade@concertus.co.uk
07808 251 590